Dr. Elsa M. Orlandini – Miami Beach Psychologist
Dr. Elsa M. Orlandini is a Miami Beach psychologist with more than 20 years experience, based just a few steps away from Lincoln Road. She and her team, the Orlandini Psychology Group, are all Florida certified Psychologists and Therapists supporting clients in English, Spanish, French & Creole.
Dr. Orlandini and the Orlandini Psychology Group provide treatments for broad psychological, emotional and relationship issues: depression, ADHD, infidelity, bipolar disorder, sex therapy, addiction, anxiety disorders, family conflict, divorce, trauma, excessive stress, psychological evaluation, gifted testing, confidence, pre-marital counseling, self-esteem, eating disorders(bulimia, anorexia), phobias, coping with success, career issues, coping with job loss, impulse control disorders, anger management, mood disorders, prenatal/pregnancy anxiety, postpartum depression, new parents transition, co-parenting issues, personality disorders and more. Dr. Elsa M. Orlandini provides help supporting individual needs, child psychology, family counseling, and couples therapy.
Beside treating thousands of clients with various issues, Dr. Orlandini was also the Training Director at a training institution and supervised the treatment of patients by psychologists in training.
Dr. Elsa M. Orlandini, a Miami Beach psychologist, is a well respected couples therapist understanding the importance of the health of the relationship and it's impact on the family. Learn more about couples counseling and children therapy.
Dr. Orlandini and her team have extensive experience as psychologists and therapists – helping individuals, as well as families and couples, overcome difficult times in their lives. Her practice offers marriage counseling and relationship counseling, couples therapy and family therapy. Dr. Orlandini is an experienced therapist who has worked with many couples helping them through troubled times in their marriages.
Additionally, she works with executives looking for ways to control stress as they navigate the corporate ladder. Dr. Orlandini offers upscale concierge service for professionals requiring special considerations and accommodations.
Her second location is conveniently located in the Brickell area in Miami close to Downtown Miami and Coral Gables. Please contact Dr. Orlandini to set up an appointment and discover how counseling from a highly qualified psychologist can improve your mental and emotional well-being.
Please Note:
As part of her concierge services, Dr. Orlandini and her team are willing to provide psychologist and therapist services at either the Miami or Miami beach offices – with specific arrangements and conditions.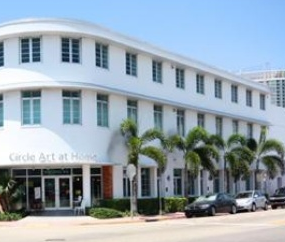 ---
---
| | |
| --- | --- |
| Monday | |
| Tuesday | |
| Wednesday | |
| Thursday | |
| Friday | |
| Saturday | |
| Sunday | |
---