Adolescent Therapy
Adolescents enter therapy with complex and serious problems they often find difficult to express. Adolescents 12 to 17 years old experience rapid life changing physical and emotional developments that are not only exciting but also confusing. With adolescents, too often cries for help are not "heard" until after these behaviors become unmanageable.
If your child is younger than 12, please visit our child therapy section to get more specific information.
Adolescence is often a difficult time plagued with rebellion and a need for separation from parents and other caregivers. Adolescents tend to strive for independence and often refuse to take advice from their parents or teachers. As a result, they tend benefit from individual therapy where they are provided with a space to process and deal with:
Changes in mood
Sexual identity
Emotional issues
Substance abuse problems
Relational problems
Effects of peer pressure
An appropriate therapy with is important when dealing with adolescents.
Here, at the Orlandini Psychology group, we use empirically supported treatment. We determine the teen's needs, values, maturity, intelligence, and social skills, and then develop an individualized program to modify the harmful behavior. Knowing what motivates the adolescent is the key to selecting the most effective treatment.
Some treatments might involve role playing, play therapy, or family therapy. We will set treatment goals, monitor progress, and adjust treatment as needed.
The style of therapy practiced by the qualified, licensed psychologists at the Orlandini Group is proactive and self directive. Teens are provided tools they can use to ultimately graduate from treatment. When appropriate, Dr. Orlandini shares ideas parents can use to strengthen their bonds with their teen.
Don't wait for a "cry for help" from your teenager. Contact us to schedule your consultation.
Please Note:
As part of her concierge services, Dr. Orlandini and her team are willing to provide psychologist and therapist services at either the Miami or Miami beach offices – with specific arrangements and conditions.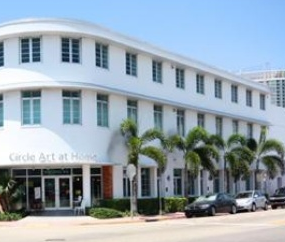 ---
---
| | |
| --- | --- |
| Monday | 7:00 AM - 11:00 PM |
| Tuesday | 7:00 AM - 11:00 PM |
| Wednesday | 7:00 AM - 11:00 PM |
| Thursday | 7:00 AM - 11:00 PM |
| Friday | 7:00 AM - 11:00 PM |
| Saturday | 7:00 AM - 11:00 PM |
| Sunday | 7:00 AM - 11:00 PM |
---