Individual Therapy
The image of a person lying on a couch while the psychologist asks questions and makes suggestions is not what Dr. Orlandini does. Therapy for individuals is an ongoing process where the client and the psychologist work together to develop therapeutic goals and work together to achieve them. There is no set prescription to resolve issues because each client-therapist relationship is unique. Through this interaction, the individual and the psychologist share the experience and reach an understanding of the underlying causes of the problem.
Dr. Orlandini is an experienced psychologist who has guided many clients through the process of overcoming codependency, trauma, grief, career conflicts, depression, anxiety, stress, sexual difficulties, addictions and compulsive behavior, and more. Through cognitive reframing, the client learns to redirect negative thoughts associated with worry into more positive ways of dealing with life issues. Together and with Dr. Orlandini's guidance you can rebuild self-esteem, control overwhelming and powerful emotions, increase concentration, resolve problematic relationships with family members and peers. Dr. Orlandini is proactive and directive. She provides tools which will help you graduate from treatment for a healthier, happier life.
Please Note:
As part of her concierge services, Dr. Orlandini and her team are willing to provide psychologist and therapist services at either the Miami or Miami beach offices – with specific arrangements and conditions.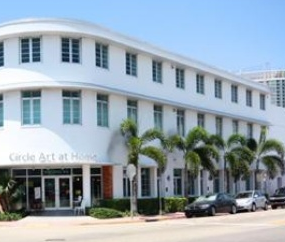 ---
---
| | |
| --- | --- |
| Monday | 7:00 AM - 11:00 PM |
| Tuesday | 7:00 AM - 11:00 PM |
| Wednesday | 7:00 AM - 11:00 PM |
| Thursday | 7:00 AM - 11:00 PM |
| Friday | 7:00 AM - 11:00 PM |
| Saturday | 7:00 AM - 11:00 PM |
| Sunday | 7:00 AM - 11:00 PM |
---