Relationship Counseling and Couples Therapy
Couples counseling, also called marriage therapy and relationship therapy, is a type of psychotherapy. Marriage counseling assists couples of all walks of life recognize and resolve their conflicts. Couples counseling can improve the relationship between you and your partner. Through marriage counseling, we will work on making good decisions to rebuild your relationship and trust.
Couples counseling will often be short term. During our first session we will discuss the goals you and your partner seek. From there we can measure our success and determine when the time has come for us to end the counseling. Since we are counseling the relationship, marriage counseling typically includes both partners. This is not a requirement and sometimes one partner chooses to work with a therapist alone. The specific treatment plan depends on the situation.
Couples counseling can help all types of intimate relationships — heterosexual or homosexual, married or not.
Some couples seek marriage counseling to improve their bonds and better understand each other. Marriage counseling also helps couples who plan to get married. We call this pre-marriage counseling. It helps couples better prepare for marriage and establish good habits.
The flip side of marriage counseling is when there is trouble in the relationship. Couples counseling can address many specific issues, including:
Loss of connection
Conflicts about child rearing or blended families
Substance abuse
Sexual difficulties
Communication problems
In-laws
Financial problems
Anger
Abuse
Infidelity
Divorce
No relationship runs smoothly because people often have conflicting opinions, expectations, or desires and do not communicate or express them so others can understand. Issues such as money, sex, family and friends, emotional demands versus emotional support can impact a relationship. Relationships change over time so what you want from a relationship at the start may be quite different from what you want after several years.
Therefore, clearly communicating your expectations and listening to your partner's needs is a must. How you handle these problems to enhance your relationship is important. Counseling for individuals and couples is something that Dr. Orlandini will guide you through helping with the basic steps to maintain a good relationship.
Please Note:
As part of her concierge services, Dr. Orlandini and her team are willing to provide psychologist and therapist services at either the Miami or Miami beach offices – with specific arrangements and conditions.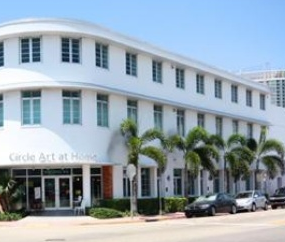 ---
---
| | |
| --- | --- |
| Monday | 7:00 AM - 11:00 PM |
| Tuesday | 7:00 AM - 11:00 PM |
| Wednesday | 7:00 AM - 11:00 PM |
| Thursday | 7:00 AM - 11:00 PM |
| Friday | 7:00 AM - 11:00 PM |
| Saturday | 7:00 AM - 11:00 PM |
| Sunday | 7:00 AM - 11:00 PM |
---