Child Therapy
Similar to adults, children face stressors that impact their behavioral and emotional health. Children experiencing behavioral, emotional, or mood issues are likely to benefit from psychological therapy services that foster growth, skill acquisition, and assist parents with behavioral modification skills.
If your child is 12 or older, please visit our adolescent therapy section to get more specific information.
Psychological therapy interventions can assist children experiencing a wide range of concerns, including:
Depression
Anxiety
Behavioral disorders
Attention Deficit Hyperactivity Disorder (ADHD)
Adjustment issues that are common throughout childhood and adolescence
In addition, therapy helps children develop coping and problem solving skills to increase their ability to deal with various issues, including:
Emotional problems
Bullying
Death of a loved one
Divorce
Peer pressure
Children tend to best express themselves through play; therefore, play therapy interventions are often used to assist children connect, receive reassurance, and learn how to manage difficult or stressful situations.
Therapy with children often includes a family component during which parents may be involved throughout the course of treatment, as parents work on developing skills to better manage behaviors and increase communication within the family system.
Parents often ask themselves how do they find a qualified children's therapist. While the therapist's experience and qualifications are important, it is crucial for the child to feel comfortable with their therapist in order to build a trusting therapeutic relationship.
A qualified child therapist will create a safe environment for the child while helping the child and family overcome current issues.
Miami Psychology Group provides onsite evaluations and treatment services for children and adolescents by qualified licensed psychologists.
Contact us today to schedule your consultation.
Please Note:
As part of her concierge services, Dr. Elsa M. Orlandini and her team, Miami Psychology Group, are willing to provide psychologist and therapist services at either the Miami or Miami beach offices – with specific arrangements and conditions.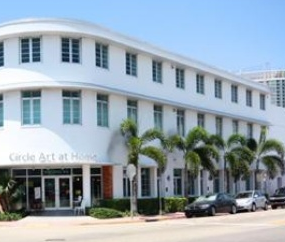 ---
---
| | |
| --- | --- |
| Monday | 7:00 AM - 11:00 PM |
| Tuesday | 7:00 AM - 11:00 PM |
| Wednesday | 7:00 AM - 11:00 PM |
| Thursday | 7:00 AM - 11:00 PM |
| Friday | 7:00 AM - 11:00 PM |
| Saturday | 7:00 AM - 11:00 PM |
| Sunday | 7:00 AM - 11:00 PM |
---