Family Therapy
Family Therapy can take many shapes and forms. It can be done with a couple, siblings, parents and their children, many more or all of them combined. It can also help family members learn how to cope with another family member's psychological problems such as depression and anxiety.
Family therapy may include child therapy and/or adolescent therapy.
As part of family therapy, couples counseling can address issues about dating, premarital counseling, marital counseling, co-parenting counseling, and even separation counseling where you and Dr. Orlandini work on establishing a healthy relationship should the couple break up. After a breakup, separation counseling helps when there are shared interests such as child rearing, running a company, or working together in the same environment.
Couples counseling and marital counseling address relationship issues including, but not limited to, lost trust, jealousy, infidelity, poor communication, intimacy and sexual issues, choice to have children, how to raise children, how to create boundaries with in-laws and family of origin, money management, energy levels, anger management, forgiveness, levels of cleanliness, and work load balance in the home. Dr. Orlandini's main objective in this type of therapy is to learn the areas of growth and very actively choose ways to understand each partner and the obstacles behind resolving the differences and rebuilding self-esteem. Dr. Orlandini's style of therapy is proactive and directive. She aims to provide tools which can be used in many ways with the ultimate goal of helping couples graduate from treatment.
In family therapy, she can address generational issues between grandparents, parents and children. Sibling rivalry frequently instigates filial therapy, and in this type of family therapy, Dr. Orlandini tries to improve relationships between siblings and help in collaborative efforts to heal the family dynamics. Filial therapy is not limited to children. It can also include adults. Examples: when one is left with a company and the siblings need to cooperate in running it, or when siblings have to agree in the care of their elderly or ailing parents.
With co-parenting family therapy, the goal is to identify consistent ways to parent children. Many times we emulate parenting we experienced as children, but these styles can be very different and contradictory today. With co-parenting therapy, we can efficiently find ways to build cooperative parenting and utilize each person's strengths. The ultimate goal of raising happy and healthy children can be reached with the help of co-parenting therapy.
Please Note:
As part of her concierge services, Dr. Orlandini and her team are willing to provide psychologist and therapist services at either the Miami or Miami beach offices – with specific arrangements and conditions.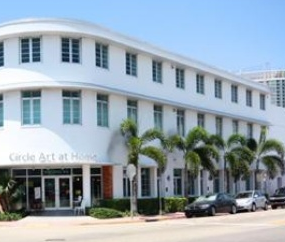 ---
---
| | |
| --- | --- |
| Monday | 7:00 AM - 11:00 PM |
| Tuesday | 7:00 AM - 11:00 PM |
| Wednesday | 7:00 AM - 11:00 PM |
| Thursday | 7:00 AM - 11:00 PM |
| Friday | 7:00 AM - 11:00 PM |
| Saturday | 7:00 AM - 11:00 PM |
| Sunday | 7:00 AM - 11:00 PM |
---