Sex Therapy / Sexology
Sex therapy and sexology is the process within which healthy sexual behaviors are reached. Miami based sex therapist and psychologist, Dr Orlandini is an expert in sex therapy. She helps individuals and couples find ways of attaining better intimacy and healthier sex lives.
Possible reasons to seek sex therapy can include difficulty with arousal, levels of excitement, and problems with orgasm. Frequently couples seek couples counseling due anorgasmia, pain issues, differing levels of libido, erectile issues. Sex therapy can also address issues related to infidelity, sexual addiction, excessive use of pornography.
Dr. Orlandini is an expert sex therapist and understands the sensitivity of addressing sexual issues and approaches them with great respect and pragmatic tactfulness. Dr. Orlandini has sub-specialty training in working with BDSM, GLBT, Sexual abuse issues.
Please Note:
As part of her concierge services, Dr. Orlandini and her team are willing to provide psychologist and therapist services at either the Miami or Miami beach offices – with specific arrangements and conditions.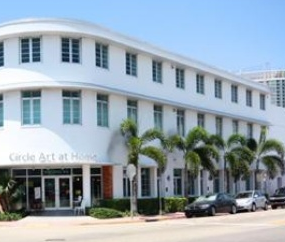 ---
---
| | |
| --- | --- |
| Monday | 7:00 AM - 11:00 PM |
| Tuesday | 7:00 AM - 11:00 PM |
| Wednesday | 7:00 AM - 11:00 PM |
| Thursday | 7:00 AM - 11:00 PM |
| Friday | 7:00 AM - 11:00 PM |
| Saturday | 7:00 AM - 11:00 PM |
| Sunday | 7:00 AM - 11:00 PM |
---