Dr. Elsa M. Orlandini, Psychologist in Miami Beach
Dr. Elsa M. Orlandini, psychologist in Miami Beach, has extensive experience and credentials; she has worked in the field of Psychology for the past 20 years. She earned a Doctorate Degree in Psychology (Psy.D.) and two (2) Masters Degrees in Psychology over a period of thirteen (13) years of training at Carlos Albizu University in Miami, Florida. While earning her postgraduate degrees, Dr. Orlandini simultaneously worked in different clinical capacities in various mental health settings.
Dr. Elsa M. Orlandini has treated or supervised the treatment of thousands of clients. As the Training Director within a training institution she was responsible for attaining and maintaining for that institution the highest level of accreditation within the field of psychology through the American Psychological Association (APA). Dr. Orlandini was successful in achieving this institutional accreditation by learning, teaching and applying new treatment techniques after they had been researched and reviewed for effectiveness. She has mastered the ability to recognize quickly and assess unique differences among her clients and to mold her therapeutic techniques to better fit her clients' individual needs.
Dr. Elsa M. Orlandini has worked in private and public hospitals, private practice, outpatient treatment facilities, and as a public speaker, trainer and consultant.
Awards and Accomplishments
Certificate of Appreciation by the Eleventh Judicial Circuit of Florida for her Support, Dedication and Commitment to the Crisis Intervention Team with Law Enforcement under Judge Steven Leifman
Certificate of Recognition of Meritorious Public Service by the Florida Bar
Completed Three-Year Term with the Florida Bar Grievance Committee 11-J
Awarded Outstanding Alumni by her Doctoral Program
Ongoing Consultant with Univision and Telemundo Television Network (participated in over 100 television appearances with audiences as large as 40 million viewers)
Lead a team of psychologists who earned APA accreditation for a post-doctoral program in south Florida, making it the 2nd in the state of Florida and the first community mental health center in the nation to earn such accreditation
Earned Certification as a Sex Therapist meeting Florida's requirements to conduct Sex Therapy
Elected to serve on various committees involved in quality assurance, policy development and administration for one of the largest community mental health agencies in south Florida
Appointed to the Douglas Gardens Community Mental Health Center Board of Directors
Appointed to the Miami Beach Commission on the Status of Women, an advisory board to the Miami Beach Mayor and City Commission and served as their Chair in 2010
Member of the Collaborative Family Law Institute- an organization promoting healthy non-contentious dissolutions of marriage prioritizing the integrity of families.
Member of the Miami Beach Bar Association
Please Note:
As part of her concierge services, Dr. Elsa M. Orlandini and her team are willing to provide psychologist and therapist services at either the Miami or Miami beach offices – with specific arrangements and conditions.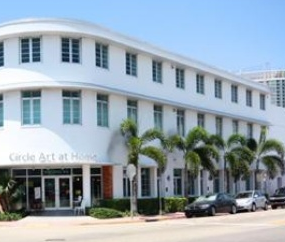 ---
---
| | |
| --- | --- |
| Monday | 7:00 AM - 11:00 PM |
| Tuesday | 7:00 AM - 11:00 PM |
| Wednesday | 7:00 AM - 11:00 PM |
| Thursday | 7:00 AM - 11:00 PM |
| Friday | 7:00 AM - 11:00 PM |
| Saturday | 7:00 AM - 11:00 PM |
| Sunday | 7:00 AM - 11:00 PM |
---