Anxiety/Panic Attacks/Nervousness
Anxiety, panic attacks, or nervousness can occur singly or more often in combination. Someone suffering from abnormal and pathological fear or anxiety often experiences panic attacks as well.
Those suffering from anxiety experience non-specific persistent fear and worry and become overly concerned with everyday matters, like problems making daily decisions and remembering commitments due to lack of concentration or preoccupation with worry. Appearance looks strained; skin is pale with sweaty hands and feet. Chronic tears can suggest depression. Proper therapy and counseling can help you overcome these issues which affect your personal and business life
With panic disorder, a person suffers from brief attacks of intense terror and apprehension, often marked by trembling, shaking, nervousness, confusion, nausea, shortness of breath- a mix of emotional, mental, and physical symptoms. The specific cause is not always apparent. Let Dr. Elsa Orlandini, with offices in Miami and Miami Beach, help you get to the root of your anxiety and suggest a formal assessment and program for you.
Please Note:
As part of her concierge services, Dr. Orlandini and her team are willing to provide psychologist and therapist services at either the Miami or Miami beach offices – with specific arrangements and conditions.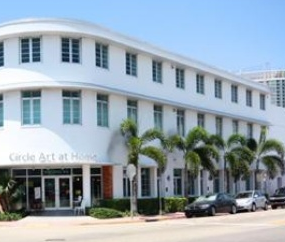 ---
---
| | |
| --- | --- |
| Monday | 7:00 AM - 11:00 PM |
| Tuesday | 7:00 AM - 11:00 PM |
| Wednesday | 7:00 AM - 11:00 PM |
| Thursday | 7:00 AM - 11:00 PM |
| Friday | 7:00 AM - 11:00 PM |
| Saturday | 7:00 AM - 11:00 PM |
| Sunday | 7:00 AM - 11:00 PM |
---