Assertiveness
With offices in Miami and Miami Beach therapist and psychologist, Dr Orlandini can help you improve your ability to me more assertive.
Ask yourself these questions:
How assertive are you?
Do you express anger and annoyance appropriately?
Do you express your opinion if it differs from others?
Do you hold back for fear of displeasing others and not being liked?
You may avoid some immediate unpleasantness by not being assertive, but in the long run you could jeopardize a relationship. There is nothing wrong with standing up for your rights or beliefs if done in a clear, honest, respectful manner. Assertiveness can also help with stress management, especially if you tend to take on too many responsibilities because you cannot say no. Being assertive can also help boost your self-esteem and earn others' respect. Assertiveness is an effective and diplomatic communication style. If you communicate in a way that is too passive or too aggressive, your message may get lost because people are too busy reacting to your delivery. Dr. Orlandini will help you recognize and learn assertive behavior and communication techniques that will show you how to control stress, anger, and improve coping skills.
Please Note:
As part of her concierge services, Dr. Orlandini and her team are willing to provide psychologist and therapist services at either the Miami or Miami beach offices – with specific arrangements and conditions.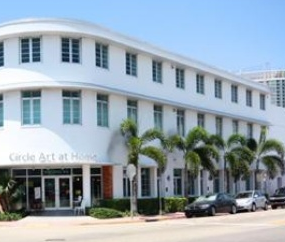 ---
---
| | |
| --- | --- |
| Monday | 7:00 AM - 11:00 PM |
| Tuesday | 7:00 AM - 11:00 PM |
| Wednesday | 7:00 AM - 11:00 PM |
| Thursday | 7:00 AM - 11:00 PM |
| Friday | 7:00 AM - 11:00 PM |
| Saturday | 7:00 AM - 11:00 PM |
| Sunday | 7:00 AM - 11:00 PM |
---