Elder Care Consultation
Caring for a parent or elderly person in your home can be very stressful for you and your family. Trying to balance your normal day to day activities with the added attention needed for the older person can be quite trying. Caregivers must maintain their physical and mental health in order to manage elder care demands and maintain their family dynamic. How do you cope with a parent who is deteriorating physically and/or mentally?
Often the older person will exhibit anxiety, anger, depression, difficulties with medications, and fears about aging. Two questions must be answered to provide adequate care. What are the immediate needs? What are the long-term needs? How do you balance these needs and your family's needs? Caring for a parent who lives far away can be stressful since you only have their word to go by and often parents hide their true situation. Therapy may be needed for family members who are coping with the extra burden of caring for an elder adult.
Dr. Elsa Orlandini offers elder care consultation coaching in her Miami Beach location. She can help you identify your priorities and needs to find solutions for caring for an elderly person. This may include recommending outside resources for medical and health information, housing alternatives, in-home help, end of life planning, as well as coping tools and family counseling. When family members disagree on care for their ailing elderly family member, Dr. Orlandini can provide family therapy to help the family reach an agreement on how to work together to care for the family member. You do not have to face the daunting responsibilities of elder care alone.
Please Note:
As part of her concierge services, Dr. Orlandini and her team are willing to provide psychologist and therapist services at either the Miami or Miami beach offices – with specific arrangements and conditions.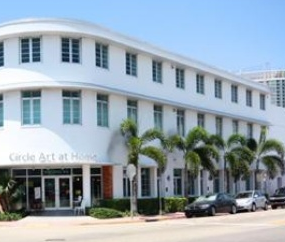 ---
---
| | |
| --- | --- |
| Monday | 7:00 AM - 11:00 PM |
| Tuesday | 7:00 AM - 11:00 PM |
| Wednesday | 7:00 AM - 11:00 PM |
| Thursday | 7:00 AM - 11:00 PM |
| Friday | 7:00 AM - 11:00 PM |
| Saturday | 7:00 AM - 11:00 PM |
| Sunday | 7:00 AM - 11:00 PM |
---