Excessive Worry
We all worry about family and events in our daily life, but when the worry becomes excessive, it is time to get help. With excessive worrying, your mind and body go into overdrive as you focus on "what might happen." In the midst of excessive worrying, you may suffer with high anxiety, even panic attacks. You might see anything and anyone as potential threats.
Chronic worrying affects your daily life and interferes with your appetite, lifestyle habits, relationships, sleep, and job performance. Harmful lifestyle habits such as overeating, cigarette smoking, nail biting or using alcohol and drugs entice many anxiety-ridden people.
With offices in Miami and Miami Beach, therapist and psychologist Dr. Orlandini can help you develop appropriate coping strategies to deal with issues that trigger excessive worrying. She will help you identify what types of thoughts and beliefs cause the anxiety and then work with you to reduce them.
Please Note:
As part of her concierge services, Dr. Orlandini and her team are willing to provide psychologist and therapist services at either the Miami or Miami beach offices – with specific arrangements and conditions.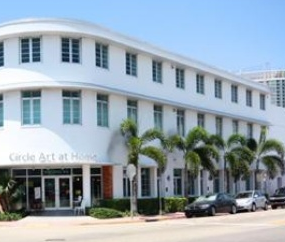 ---
---
| | |
| --- | --- |
| Monday | 7:00 AM - 11:00 PM |
| Tuesday | 7:00 AM - 11:00 PM |
| Wednesday | 7:00 AM - 11:00 PM |
| Thursday | 7:00 AM - 11:00 PM |
| Friday | 7:00 AM - 11:00 PM |
| Saturday | 7:00 AM - 11:00 PM |
| Sunday | 7:00 AM - 11:00 PM |
---