Jealousy Problems
Referred to as the evil eye or the green monster, jealousy is one of the most common and powerful emotions. A jealous person may fear losing a spouse or partner to someone else. Jealousy can be rooted in one's family history where you witnessed a parent's infidelity and felt the damaging effects on your homelife. It may also come from your own past history of cheating on someone or experiencing the pain from a partner cheating on you.
Jealousy starts with suspicions that often lead to jealousy which results in rage, humiliation, a desire for revenge, and possessiveness which can overtake your thoughts and undermine your life. A bit of jealousy is normal, but when a person becomes consumed by a perceived betrayal, by low self-esteem over the perceived loss, distrust, anger, depression, uncertainty and loneliness, the outcome can become overwhelming. You can drive your spouse or lover into the arms of another. Jealousy can become a significant barrier to a healthy relationship.
If you cannot understand or communicate your feelings or stop obsessing over your fears of losing out, it may be time to consider therapy. Dr. Orlandini, professional psychologist in Miami and Miami Beach, can help you examine your emotions, control your suspicions and resentment, and become more emotionally secure with your relationships. You can learn to overcome jealousy.
Please Note:
As part of her concierge services, Dr. Orlandini and her team are willing to provide psychologist and therapist services at either the Miami or Miami beach offices – with specific arrangements and conditions.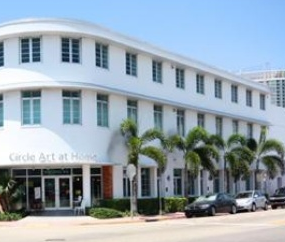 ---
---
| | |
| --- | --- |
| Monday | 7:00 AM - 11:00 PM |
| Tuesday | 7:00 AM - 11:00 PM |
| Wednesday | 7:00 AM - 11:00 PM |
| Thursday | 7:00 AM - 11:00 PM |
| Friday | 7:00 AM - 11:00 PM |
| Saturday | 7:00 AM - 11:00 PM |
| Sunday | 7:00 AM - 11:00 PM |
---