Marriage Counseling
Marriage counselors, also known as couples counselors or relationship therapists, offer couples and families guidance during difficult times. When a marriage faces stress that threatens the very existing of the marriage, a marriage counselor can observe the situation from an outside point of view and provide impartial advice. We encourage couples to work together and overcome their challenges to do what is best for them.
Some of the challenges we treat:
Child and adolescent behavioral problems
Grieving
Depression and anxiety
LGBTQ issues
Domestic violence
Infertility
Marital conflicts
Substance abuse
If you're seeking marriage counseling, then chances are you've asked some of the following questions:
How can I rebuild our broken trust?
How do I deal with "I'm not in love with you?"
How can I forgive and be forgiven?
How can we reconnect and rebuild our love?
How can I make my spouse change?
How can I change for my spouse?
How can we surmount the past and drop our baggage?
How can I stop a divorce?
How can I avoid a separation?
Or, even questions such as:
How can I ruin their affair?
How can I stop my affair?
How can I be more confident?
How can I regain their love?
How do we rebuild trust?
And ultimately, how can I save our relationship?
The first step begins with seeking help. You are here and that is good. Dr. Elsa Orlandini has been practicing couples counseling for 15+ years and helped many marriages and relationships of all types. Seeking help is a positive sign.
So long as you and your spouse are willing to try, there is still hope.
Please Note:
As part of her concierge services, Dr. Orlandini and her team are willing to provide psychologist and therapist services at either the Miami or Miami beach offices – with specific arrangements and conditions.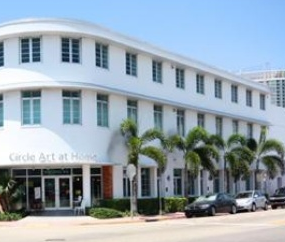 ---
---
| | |
| --- | --- |
| Monday | 7:00 AM - 11:00 PM |
| Tuesday | 7:00 AM - 11:00 PM |
| Wednesday | 7:00 AM - 11:00 PM |
| Thursday | 7:00 AM - 11:00 PM |
| Friday | 7:00 AM - 11:00 PM |
| Saturday | 7:00 AM - 11:00 PM |
| Sunday | 7:00 AM - 11:00 PM |
---