Nanny/Child Care Consultation
Parents must focus on providing the best care for their child. Working parents must apply that same standard in choosing childcare. The decision to send your child to daycare or to hire a nanny is not easy. Often parents suffer from guilt and anxiety about "a stranger" raising their child. The emotional and practical challenges deciding and selecting care best suited for your child may overwhelm you. Dr. Orlandini, a psychologist and child care consultant who is fluent in Spanish, will listen to your concerns for your child's care and identify and provide support, strategies, and follow up.
Among the many factors to look for when choosing a daycare environment are a positive caring interaction between adults and children, safety and cleanliness, and sensitivity to your family's individual needs. If you choose nanny care, Dr. Orlandini can help you decide on a live-in or live-out caregiver, select the right person for the job, determine the resources available, and more. She can provide ongoing support where she will meet with the nanny to manage the child's needs, implement behavior modification plans, and make sure the child's supervision is consistent to the needs and parental desires. Dr. Orlandini can also help if there are different parenting styles and the nanny is given mixed messages. Through family therapy parents can work at reaching common goals for the child and the caregiver.
Dr. Orlandini can help you find the appropriate care that can maximize your child's development of social, emotional, physical skills, and attitudes that may ease your concerns.
Please Note:
As part of her concierge services, Dr. Orlandini and her team are willing to provide psychologist and therapist services at either the Miami or Miami beach offices – with specific arrangements and conditions.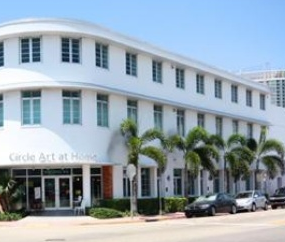 ---
---
| | |
| --- | --- |
| Monday | 7:00 AM - 11:00 PM |
| Tuesday | 7:00 AM - 11:00 PM |
| Wednesday | 7:00 AM - 11:00 PM |
| Thursday | 7:00 AM - 11:00 PM |
| Friday | 7:00 AM - 11:00 PM |
| Saturday | 7:00 AM - 11:00 PM |
| Sunday | 7:00 AM - 11:00 PM |
---