Presentations/Training
Training may involve face-to-face presentations as well as media interactions with groups such as medical staff, attorneys, police, corporate managers and others. Dr. Orlandini may speak to doctors and nurses about improving their "bedside" manner, dealing with trauma, patient death and dying; and other issues. She can help police personnel who may need guidance understanding pathological behavior, interrogating witnesses and suspects. She can help business managers and staff who might need stress management tips or interviewing techniques. Dr. Orlandini can also help attorneys guide clients going through divorce, bankruptcy, or child custody issues, and even help staff handle exhausting work schedules.
Dr. Orlandini, described as a dynamic, hands-on and engaging presenter, tailors topics and her means of delivery to meet the specific needs of a group. Many people who attend her meetings request future, subsequent meetings.
Please Note:
As part of her concierge services, Dr. Orlandini and her team are willing to provide psychologist and therapist services at either the Miami or Miami beach offices – with specific arrangements and conditions.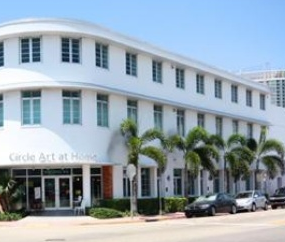 ---
---
| | |
| --- | --- |
| Monday | 7:00 AM - 11:00 PM |
| Tuesday | 7:00 AM - 11:00 PM |
| Wednesday | 7:00 AM - 11:00 PM |
| Thursday | 7:00 AM - 11:00 PM |
| Friday | 7:00 AM - 11:00 PM |
| Saturday | 7:00 AM - 11:00 PM |
| Sunday | 7:00 AM - 11:00 PM |
---