Professional Development
Professional development is a broad term that encompasses a desire to improve business skills, to face challenging transitions in your life and your career, to meet demands and expectations in your work environment, and even to seek a new vision of your future. Many times professional growth is hit or miss where band aid approaches are used to make temporary fixes. Long-term development is lost in the day-to-day events. You are so busy with your workload that you may pass up learning opportunities that are at the heart of your continuing professional and personal development.
Professional growth is a critical aspect of many specialized occupations such as teachers, lawyers, healthcare professionals, and engineers. Also, needs change at different stages of your life emphasizing the necessity to focus on your goals and keep up with a changing workplace. Maybe you need to maintain a current certification, improve professional competence, or keep up with new technology. The demands can be overwhelming and no doubt will impact your family life.
Dr. Orlandini can help with your work life balance issues by reaching more efficient goals at work to open opportunities for personal and family life. She can coach you on how to assert boundaries at work and at home so you can use healthy communication to reach your goals. If a person is a workaholic, Dr. Orlandini can help by trying to understand how to heal this drive and maintain solvency and work life balance. Changing can be very scary for such a driven person.
Contact Dr. Orlandini, a qualified and experienced psychologist, for help to identify your goals, strengths and weaknesses, evaluate your leadership and communication styles, and help you develop a plan to move you to the next phase of your career and beyond.
Please Note:
As part of her concierge services, Dr. Orlandini and her team are willing to provide psychologist and therapist services at either the Miami or Miami beach offices – with specific arrangements and conditions.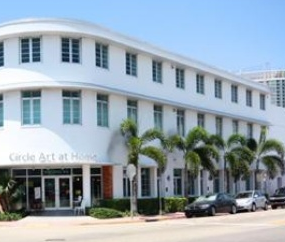 ---
---
| | |
| --- | --- |
| Monday | 7:00 AM - 11:00 PM |
| Tuesday | 7:00 AM - 11:00 PM |
| Wednesday | 7:00 AM - 11:00 PM |
| Thursday | 7:00 AM - 11:00 PM |
| Friday | 7:00 AM - 11:00 PM |
| Saturday | 7:00 AM - 11:00 PM |
| Sunday | 7:00 AM - 11:00 PM |
---