Self Esteem
Self esteem is what you think of yourself, how much you value yourself and how important you think you are, either positively or negatively. Building self-esteem and self confidence is the key to happiness and success.
Not enough self respect can lead to depression, anxiety, tolerance of abusive situations and relationship problems. You may be stressed over the loss of a job, foreclosure of your home, infidelity, weight issues, and more. All of these factors contribute to low self esteem. A friend's, coworker's, or classmate's opinion of your appearance, weight, or intelligence level also contributes to you regard.
Proper therapeutic treatment can help you to bolster your self esteem or turn a negative attitude to a positive one, Dr. Orlandini can guide you through a self-assessment inventory yielding concrete methods to combat low self esteem.
Please Note:
As part of her concierge services, Dr. Orlandini and her team are willing to provide psychologist and therapist services at either the Miami or Miami beach offices – with specific arrangements and conditions.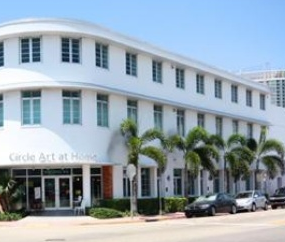 ---
---
| | |
| --- | --- |
| Monday | 7:00 AM - 11:00 PM |
| Tuesday | 7:00 AM - 11:00 PM |
| Wednesday | 7:00 AM - 11:00 PM |
| Thursday | 7:00 AM - 11:00 PM |
| Friday | 7:00 AM - 11:00 PM |
| Saturday | 7:00 AM - 11:00 PM |
| Sunday | 7:00 AM - 11:00 PM |
---