Stress Management Counseling
Maybe you are starting a new job in another state, medical bills are piling up, you feel unappreciated at work, family responsibilities are more demanding, and you feel overwhelmed, depressed or both.
Stress will always be a part of your life, but you have more control than you might think. How you reduce, prevent, and cope with it is critical to a happy and successful life in modern society. Until you accept responsibility for the role you play in creating or maintaining it, your stress level will remain outside your control. The true sources of stress are not always obvious, and it is too easy to overlook your own stress-inducing thoughts, feelings, and behaviors.
The simple realization that you are in control of your life is the foundation of stress management. Dr. Orlandini's stress management counseling will help you identify the sources of stress in your life in order to develop your stress management program using a variety of techniques such as relaxation training, conflict resolution, exercise, planning and decision making.
Please Note:
As part of her concierge services, Dr. Orlandini and her team are willing to provide psychologist and therapist services at either the Miami or Miami beach offices – with specific arrangements and conditions.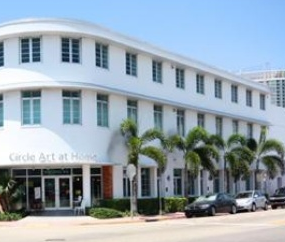 ---
---
| | |
| --- | --- |
| Monday | 7:00 AM - 11:00 PM |
| Tuesday | 7:00 AM - 11:00 PM |
| Wednesday | 7:00 AM - 11:00 PM |
| Thursday | 7:00 AM - 11:00 PM |
| Friday | 7:00 AM - 11:00 PM |
| Saturday | 7:00 AM - 11:00 PM |
| Sunday | 7:00 AM - 11:00 PM |
---